My College Colourful Life – Episode 9
September 24, 2012
223 views
4 minute read
Disclosure: We sometimes use affiliate links in our content. This won't cost you anything but it helps us to offset our operative costs. Thanks for your support!
The previous episode of this story is here, My College Colourful Life – Episode 8.
Where is Jerrrrrrrrrrrrrrrrrrrrri???????????????? Why he didn't come yet????????????? Now 2nd period going to start but still Jerri didn't come to class. I don't know what happened.
I was about to cry, tears filled my eyes not able to see anything clearly. I felt very heavy inside my heart, that time Divya shouted in top voice "Hey, Jerri came de"… I cleared my eyes immediately and saw him entering class with our class friend Edwin. Jerri was discussing about something seriously with that guy. I felt my heart light after seeing him, but he didn't mind me at all. He was talking to Edwin, came and sat in his place thinking something.
Divya asked him "Why you came late da… Someone felt sad without seeing you" indirectly she teased me. I laughed to myself, that time Jerri replied that he went to see our department HOD to discuss about our Industrial Visit to neyveli. After hearing that me and Divya got so much excited and its Divya's native place too. So she was very excited that she could meet her parents also.
I gave that small chit to Divya and asked her to give that to Jerri. She turned towards back bench and gave it Jerri. He asked "From whom to whom?" like that. I am not able to control my laughing and blushing too I went to washroom, washed my face and laughed seeing mirror and refreshed and came outside. I got confidence to face Jerri, went back to class and sat in my place.
Immediately Jerri called me. After hearing my name, my confidence level went down I felt shy to see him. He called me again; I managed to hold my shyness and turned towards him. He gave me one letter; I opened and saw that letter. I was shocked to see that it was the "Letter I wrote to god". I was in great confusion how he got this letter without my knowledge. I asked him surprisingly "Hey Jerri, how got this letter da. I wrote this letter and almost forgot where I left that nu". He didn't reply at all. He just gave one cute smile and told "Because of this letter only I came to know how much u got disturbed by my love and how u felt towards me. Thanks to god only". I don't know what to reply "??????????".
While I was talking to Jerri, Divya was giggling I asked her "Why are you laughing???"She replied "Don't get angry de, I only gave this letter to Jerri, because I don't want you to suffer because of that matter. I want to bring end to your worry that's why I gave the letter to him. Jerri only told "Let's wait… till you accept his love". So only I didn't tell you de"….
At that moment I felt very very happy and thanked god for giving me such a wonderful friend and Lover. I hugged Divya and thanked her. She too felt very happy. Then we started playing Hollywood game with Jerri. We three had very nice time and went for Lunch. I was feeling happy one side but still in another side I felt sad that "I am not loyal to my parents".
I convinced myself that "I am not doing anything wrong I had just chosen a perfect son-in-law for my parents  ". Me and Divya had lunch full heartly and came back to class. Jerri was already in his place, I was surprised to see him very early to class.
I asked him "Shall I tell you one thing, don't mistake me". He told "Don't hesitate to ask me anything da, feel free as before". I told him "Jerri, we should not be as usual as all other lovers like roaming, or spending time happily. Because we were just only in 1st year we should concentrate in our studies, we should get placed in good company and then only we had reached one step to succeed in our love. Don't think that I am telling conditions to succeed, these are the facts for us to approach our parents".
Jerri silently thought for some time and replied "Done. We would first prove ourselves and we can enjoy later". I loved the respect that he gave for my words. I went near him and in low voice I proposed "I love you soooooo much Jerri. I don't want to miss u in my life. I am really blessed and very lucky to get as my lover". I just told him and moved away he pulled my hands, I laughed and standing near him, that time our Premalatha mam entered the class. I don't know what I should do at that moment; luckily someone called that staff for getting some signature in some paper outside the class.
I ran towards my desk and sat with my class notes. I acted like I was seriously discussing my friend Gowthami who was sitting beside my bench in the front row. I hope she wouldn't have seen me standing with Jerri. After entering the class, she started taking attendance. Then only I got relieved that she didn't notice us.
Oh My God!!!!!!!!! What a great escape. I got hope that "God is always in our side to help our love". As usual we were chatting through chits… and planning greatly to enjoy during our industrial visit travel. In our college, they will take us in college bus they itself provide food and everything.
The only thing we have to worry about is "How to enjoy the Journey??????". Day after tomorrow we were going out of that hostel Jail to see the outside world after a long time…………………
"Wow!!!!!!!!! How wonderful to hear leaving Jail though we are not prisoners we are under some control that itself would be like Jail for all youngsters like us rite!!!!!!"
Let's wait and see what's going to happen next in My Colorful Life……………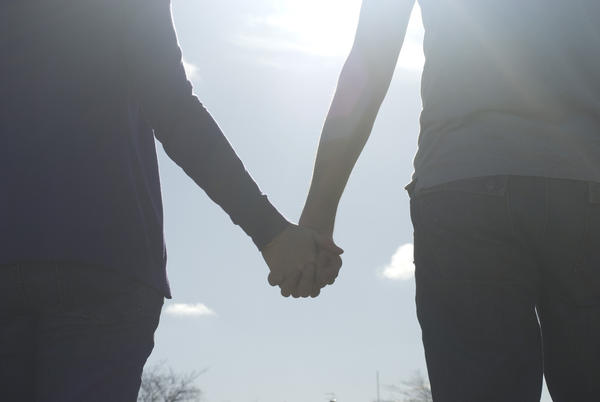 The previous episode of this story is here, My College Colourful Life – Episode 10.